Sponsored By: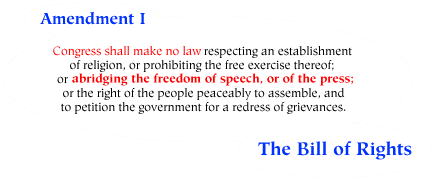 Banned Books Week, an annual anti-censorship campaign, is held every September. There are several sites on the web dedicated to this cause. These sites can be very informative, or more on the "just so you know, I'm against book banning" type. Here are the best of these sites. These sites provide you with the information you need on starting your own Banned Books Week display and spread the word about book banning.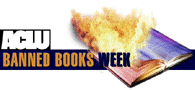 Banned Books Week is a time to celebrate literature and art and examine the strains of intolerance and repression that continue to haunt our society. For 200 years the right to choose what to see and hear has been one of our most cherished freedoms. Fight book banning and censorship when it happens in your community, and exercise your right to read the books that others would ban out of fear.
The official banned books week site.
A great resource with essays, interviews, a time line, comments and other resources. Very well done and informative.





---

Thanks for visiting The Censorship Pages! If you should find any of the links not working properly or have any suggestions, ideas, or comments, please let me know.