Sponsored By: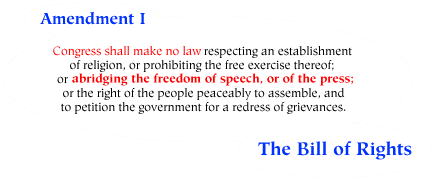 Now you know what some of the banned books are, and why they are banned. Why not pick up a banned book or two today. The best judge on whether or not you should read a book is yourself. Do you think anyone else can be the judge as well as you, and should they judge? Also included here are books about censorship of the written word.


A book store with a wide selection of fine literary and arts books. They special order any title, in print or not, that they do not carry. The owner has the distinction of being the last person arrested for selling Lady Chatterly's Lover in the US.
A book store featuring controversial books, videos and audio tapes that may be politically or religiously incorrect as well as information about book banning and censorship. A Reference Guide to Book Censorship in Schools and Public Libraries by Herbert N. Foerstel. The publisher's information on the book, as well as information on ordering it is located here. Part of BiblioBytes, this page lists where and why books were banned as well as ordering information. Each of the books features here are banned book picks from Book Stacks staff editors and include details on the banning of the book in question. And they are selling you banned books!

As a bi-monthly magazine for free speech, Index on Censorship has educated people since 1972. Now you can find them on-line, bringing you information on their current issue, as well as a country by country round-up of free speech abuses, and why censorship is not just someone else's problem.
A small sampling of books that have been banned or challenged in recent years.





---

Thanks for visiting The Censorship Pages! If you should find any of the links not working properly or have any suggestions, ideas, or comments, please let me know.