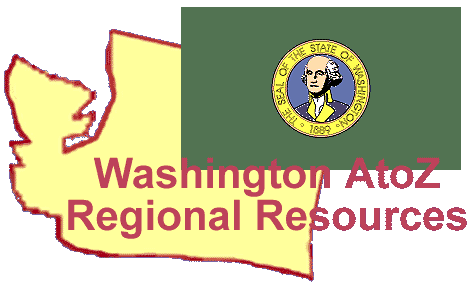 Washington Art Resources
Seattle Art Galleries On-Line
A complete list of Seattle Art Galleries on the Internet.

Art Guide Northwest
The printed monthly art gallery guide for The Pacific Northwest, this has some helpful addresses and maps a calender of art happenings.

Art Sight Seattle
A virtual art gallery providing Western Washington artists a digital showcase.


---
Washington Home and Garden Resources
Good place to look if you want a quick reference to gardens in Washington State. A professional services firm providing architecture, interior design, structural engineering and planning with offices in Seattle and Spokane, and 65 employees who work on projects throughout the Pacific Northwest region, the company has worked with public and private clients on projects that have ranged from the Spokane Opera House to the Otis Orchards Community Library, the new Meadowdale High School in Edmonds to renovation of the University of Washington Communications Building; the Snohomish County Jail to Spokane's Carnegie Library Building Historic Renovation, and the Navy and Marine Reserve Center at Fort Lewis to the United States Embassy in Bogota, Columbia. This two hundred acre park is home to more than 40,000 tress, shrubs and vines and more than 10,000 are catalogued in collections.
Washington Bookstores
A full service book store with the broadest possible selection of all kinds of books: fiction, non fiction, paperback, hardback, and rare vintage books.
The Elliott Bay Bookstore
A large and comfortable bookstore in Seattle's Pioneer Square. Attached cafe/coffeehouse & good service. Their home page is, in contrast, deliberately text-only on a gray background because: "our goal is to provide a content rich site for book people, not a visual wonder!" Is the book beautiful for print only?
Washington On-Line Newspaper Resources
A North West fishing paper, The Fishermen's News contains lots of interesting information, including a great classified section.


Other Washington Resources
Official and unofficial government, informational, civic, political, clubs and associations, and other sites of interest to Seattle citizens. Publishers of Rollercoaster and Hate, among others. You can order comics on-line and there is also a submission guidelines area. This page leads to places of interest for newcomers and natives alike (i.e. daycare, recreation, accountants, hospitals, restaurants, etc.). It contains a list of Personal, Professional, and Government services. The Seattle Public Access Network (PAN) consists of a free public World Wide Web site, FTP server, e-mail list server, and Bulletin Board System developed, operated and directly funded by the City of Seattle since February, 1995. The primary purpose of PAN is to serve as an electronic City Hall, allowing Seattle citizens to communicate with City officials and obtain City information and services electronically. In addition, PAN hosts other local, primarily non-commercial content, particularly useful to Seattle citizens, communities, visitors, and businesses alike. Locations & hours, library catalog, library cards, search help and new pages.



The official site of the Seattle SuperSonics, Seattle's NBA team. Here you can order tickets, look at the schedules and scores, learn about your favorite SuperSonic, and much more. You can even view video clips of your favorite Sonics moments.




Built in 1962 for the Seattle World's Fair, its space-age architecture has been the welcoming beacon for visitors and local residents alike. Standing some 605 feet into the air, it is to Seattle what the Eiffel Tower is to Paris.




The original Woodland Park Zoo was little different from royal and private menageries dating back 30 centuries to Imperial China's "Garden of Intelligence." The Pre-Columbian American empires, Egyptian dynasties, and Greek city states also maintained zoos. These early collections of animals were variously assembled to supply exotic meats for royal tables or animals for gladiatorial games, to display the trophies of empire, and most rarely, to promote scientific understanding of nature.
---
Other AtoZ Resources


Created by Books AtoZ.

Send comments and questions to webmaster@booksatoz.com