Tea in Art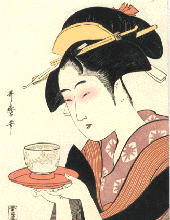 Japanese print of a woman serving tea.
---
tea business in Japan
(5 more illustrations of Japanese tea business circa 1855)
---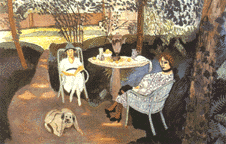 Henry Matisse's "Tea" (1919)
---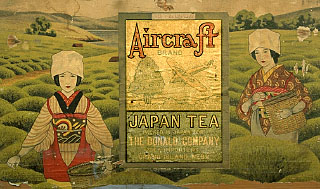 Tea box from occupied Japan, (145k)For more info go here.
---

"The Cup of Tea" by Mary Cassatt.1879
---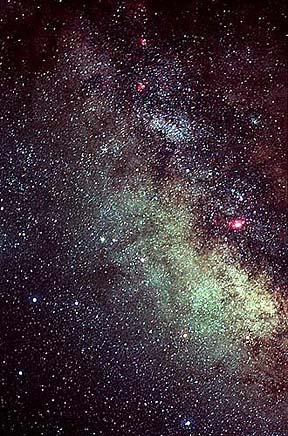 The Teapot of Sagittarius and Milky Way, Photographed by Vic Winter. (Yes, there is a big teapot up in the sky).
---